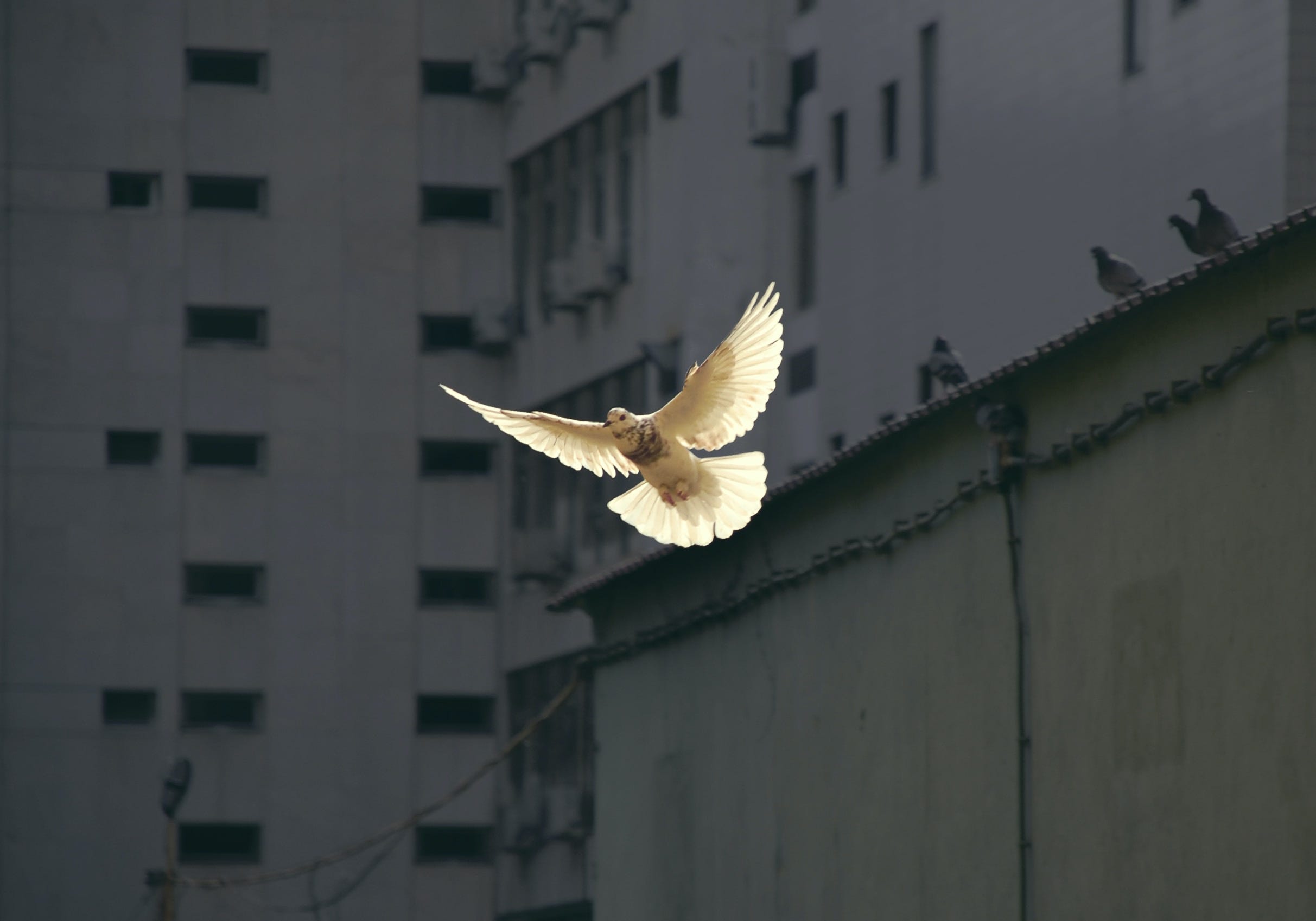 The world round us is bleeding and burning.
I wasn't going to write down about it, as a result of this isn't a e-newsletter for politics or any such commentary.
And likewise as a result of I don't know what to say about it.
However, writing about my current 'no yelling' problem feels irrelevant. As does a progress report on my solopreneur journey, or Halloween, or AI, or my newest productiveness hack.
It is a e-newsletter about parenting, although. And through this time, I'm most affected as a mum or dad as I see different mother and father and youngsters begging to outlive. Begging to be free.
The plight of these entangled on this battle, particularly the kids and moms, is coronary heart wrenching to say the least. I can not think about how horrifying it's for folks caught on this emergency.
It's making me maintain my very own youngsters tighter. It's making me really feel so grateful that we're protected; that they're blissful and wholesome, and that I can put them to mattress each night time.
It's making me pause and assume: What else is there to need for?
My days ping-pong between seeing harrowing clips of wounded youngsters and howling moms by means of my gadgets; and my youngsters's smiling faces and them sleeping of their cozy beds by my facet.
Typically I spend hours watching excruciating clips from the battle zone on social media. Some days I comply with extra accounts. Some days I unfollow them because it turns into insufferable watch.
I didn't know that 'vicarious trauma' is a factor; the 'accruing impact of being uncovered to another person's trauma. I don't dare examine it to theirs ofcourse; I simply can not fathom their predicament.
I get up on a regular basis hoping for this battle to be over, and am left distraught understanding that it's removed from it. I see no mild on the finish of the tunnel.
I hope and pray for peace, and the protection of all households which are alive however deeply wounded, bodily or mentally.
We attempt to get on with our lives; however social media offers us no escape, serving as each a boon and a bane on this state of affairs.
I'll not focus on it, however most of my work breaks are spent searching for solutions: Why is that this taking place? Why is nobody stopping it? What can I do?
It's not possible to place apart.
Since I write, I ponder how I can use my phrases make a distinction? However I'm confused.
Aside from hope, want, pray and donate, I actually don't know what else to do.
So my message this week is simply asking for us to pause.
To pause from the scurry of our life and be current. Be current for our youngsters and our households.
To pause and take the time to consider what's taking place, and educate ourselves to make an knowledgeable resolution about our ideas and emotions.
As a result of, in the future, our youngsters will ask us about it – in the event that they haven't already.
I don't assume there may be anyone useful resource I can share with you on how you can go about speaking to your youngsters about battle, however I do know that the questions are coming. I wouldn't know the place to start.
My youngsters are nonetheless small, so for now, I'll simply maintain on to them a little bit bit tighter.
To these of you who've older youngsters, are they asking you about what's occurring? How do you speak to them about it?
Love and peace,
Abha