10 Clothing Companies that will boost your confidence
These big companies and corporation are the main reason so many of us feel insecure. Of course you will feel insecure when all they do is advertise unrealistic body types, and make you feel you are not good enough the way you are. It is all part of tricking you, to giving them money! I think it is not acceptable what they do. They actually could have way more profit if they empower people and when they are transparent with their customers, but they are so stupid and don't see it!!
For me when company
is making me feel bad is big fat red flag and I won't buy from them. It doesn't matter how nice their clothes are. If I wear that, it means I support it and I for sure don't support that.
Company doesn't need to do some wonderful work for me to feel good . but it needs certain things. As a company you really should see how you can make your customers feel good and not other way around! I really don't get who came up with that master plan to make customers feel shitty!
Requirements for companies
to have for me to consider them as clothing companies that will boost your confidence/empower you:
-Diversity (meaning sizes and models)
-Make clothes that fit everyone
-Do their part to empower people
-Advertise by empowering
-Using their power to cut out the beauty standers that our society created
so now you are wondering what are those clothing companies that boost your confidence and make you feel good. Well glad you asked I put together view companies that do empower people and boost your confidence, but of course there are much more, if you know more comment down below! By gathering this list I hope you would consider more these companies, because they are the real deal, they make you feel good!!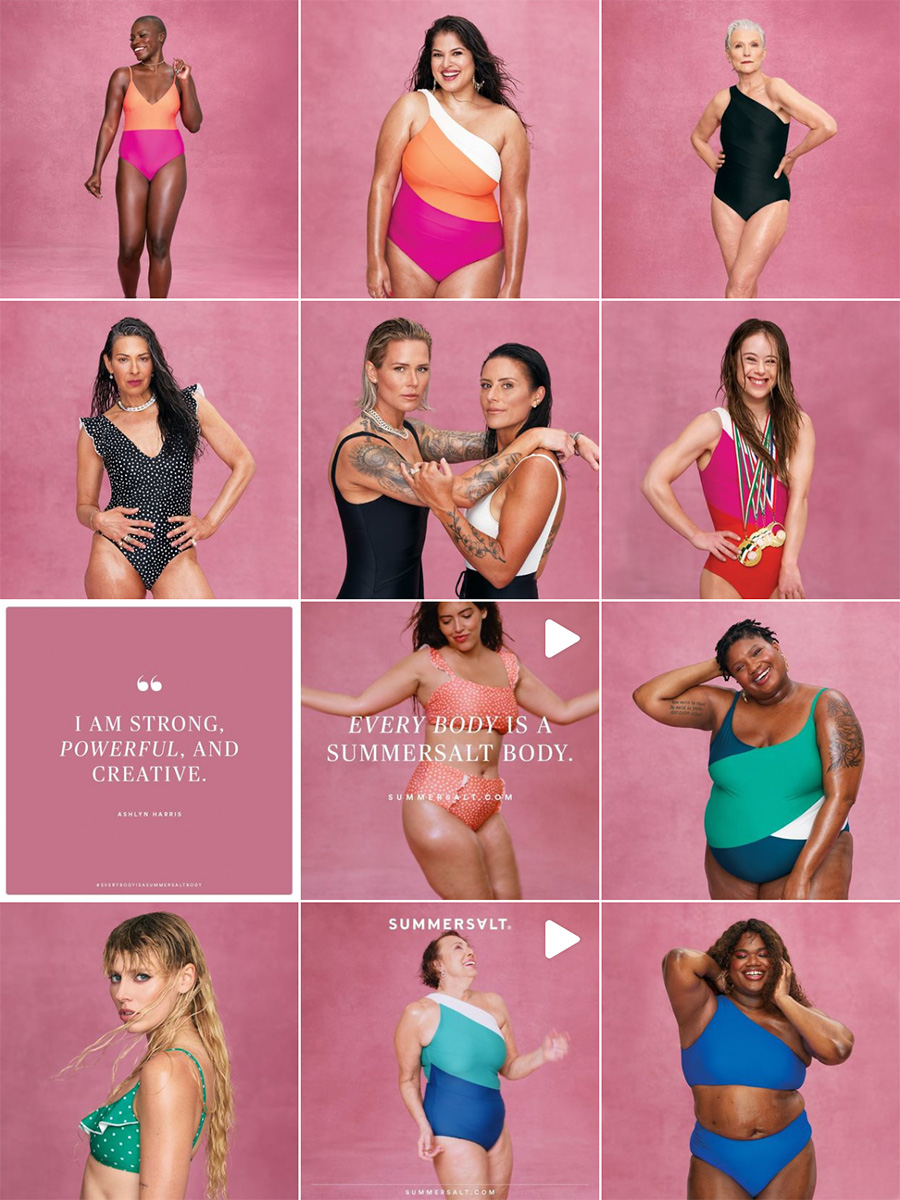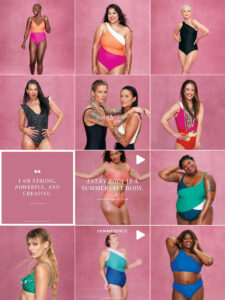 Swimwear are great, but isn't it even better when the swimwear is suited for everyone. When that company empowers and embraces everyone, because this is what summersalt is all about.
Summersalt centers around fit and comfort, so they want to make sure everyone knows these clothes are meant for them. That means representing a full spectrum of bodies.
Their 2021 swimwear campaign features plus-size, disabled, post-partum, and senior models. They also include plus-size BIPOC women in their campaigns— a progressive move since many brands often only show white models in larger sizes. Representation includes LGBTQ+ people, models with chronic illness, body liberation activists, and entrepreneurs, showing that body positivity transcends body shape and size. Because of all these wonderful things this amazing company is on my list of clothing companies that will boost your confidence!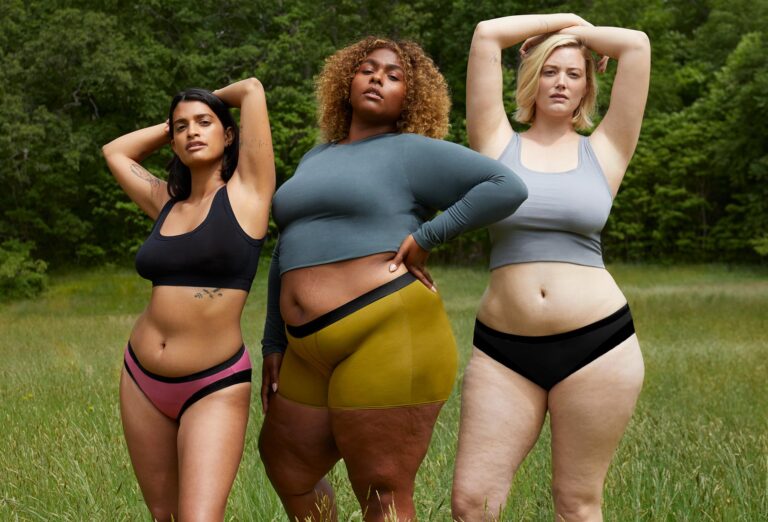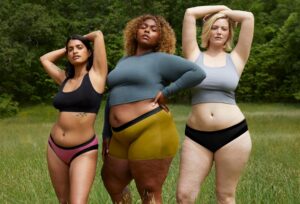 Aren't you tired of feeling ashamed about your period? Because we all are, and wouldn't be great if companies to empower you and your period. Wouldn't it be great if companies would make your period as easy and comfortable as possible? Well thinx is great company that does that and they are great at it!
Thinx advocates for menstrual equality around the world. Their new program EveryBody promotes inclusive education about sex and reproductive health. They also work with partners like Girls Inc. and Alliance of Border Collaboratives to bring menstrual and incontinence products to people who need them.
Periods have been stigmatized for so long that it's hard to remember them as a natural body process. Thinx is changing that conversation by using inclusive language like "people with periods" to include trans and non-binary people who menstruate. This inclusive approach takes some of the discomforts away from buying those products for people of any gender, and ensures that more people have access to period products worldwide.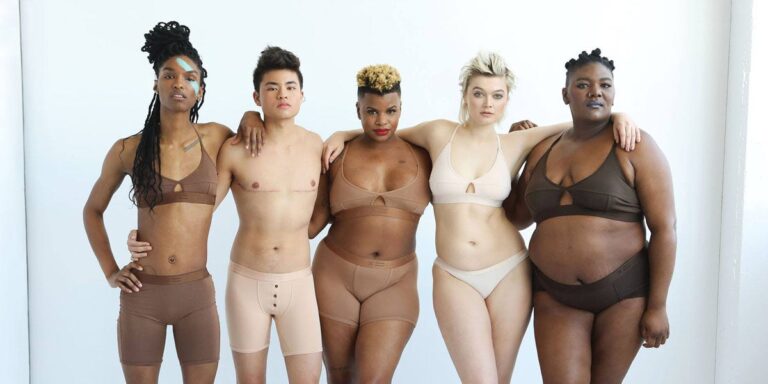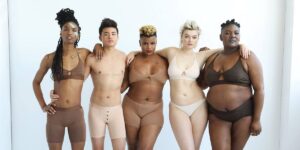 Transgender people have anyways hard time in our society, but companies don't make it any easier on them. So many companies don't make clothes that are suited for transgender people. So when companies does that it is so amazing. That is what TomboyX does, they empower everyone and try to make great underwear for everyone.
Fran and Naomi founded TomboyX when they couldn't find gender-affirming underwear for themselves. Clothing is one of the most visible ways many transgender and non-binary people express their identities, and TomboyX fills a need that goes beyond following trends with a range of sizes up to 6XL to help as many people as possible feel comfortable in their bodies.
While TomboyX clothing isn't exclusively for trans and non-binary folks, their mission and practice helps many trans and non-binary people who experience gender dysphoria to move toward accepting and loving their bodies.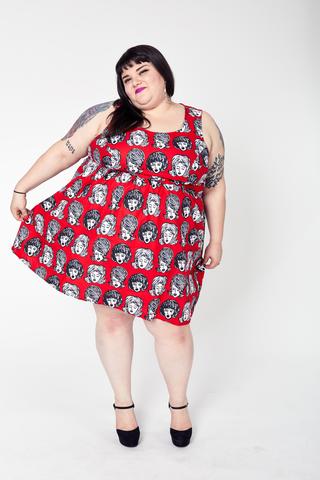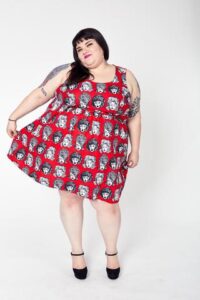 Doesn't it suck that plus size people feel shitty when buying clothes. Because first they have hard time finding something that fits them, and second the prices are so high because not everyone sells clothes for plus size people. I find that to be to ridiculous, it is obvious the narrative our society likes to push. Skinny people are enough, plus size not!! Wouldn't it be great if a company makes affordable and beautiful clothes for plus size people? Well wait a second there is actually company who does that! Pls BKLYN does that and they are doing great job at empowering plus size people!!
Plus BKLYN carries sizes up to 32 and sells thrifted pieces as well as their own collection and aims to make larger sizes  – which are often pricier than "standard" sizes – more accessible and affordable.
Plus BKLYN brought plus-size fashion to a physical location, whereas most plus-size lines are online only. Founder Alexis Krase opened the first plus-size boutique in New York City in 2016 to allow plus-sized people to have a better shopping experience and try on clothes in-store. Where many brands create plus-size clothes to erase what makes every body unique, Krase stocks fashions that fit the bodies they're made for.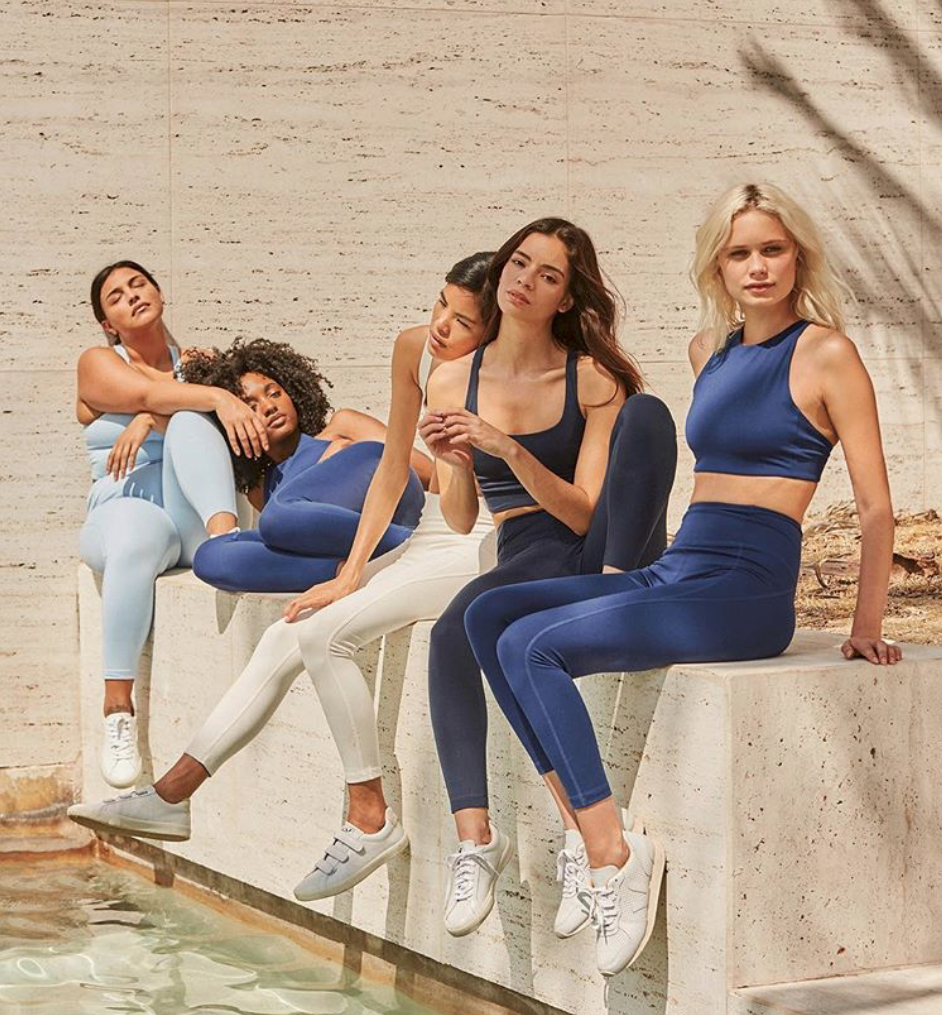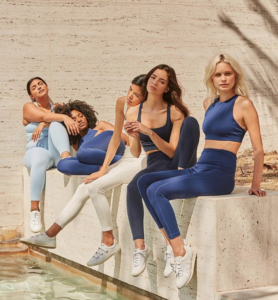 As I said many times this bullshit that only certain type of bodies and people should be accepted should be cut off. And couple of years ago we dreamed about having companies that support and empower everyone, well today it is a reality! Because we have so many amazing companies like Girlfriend Collective who have mission to make everyone feel beautiful and I love it so much!
Girlfriend Collective was founded by people who wanted to make a difference in fashion. For this brand, body positivity is about recognizing that BIPOC, LGBTQ+, disabled, chronically ill, and other marginalized bodies matter. They feature inclusive models that break the boundaries of what we consider acceptable beauty, including women with body hair. Their clothing ranges from XXS to 6XL.
Beyond their mission to champion inclusive sizing, Girlfriend Collective actively donates to a range of progressive organizations and provides resources to help people get involved in activism, educate themselves, and support Black-owned and sustainable businesses.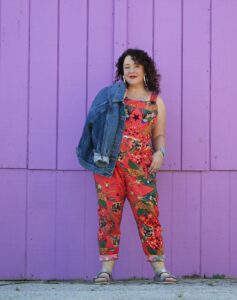 Don't we all love when all body types are celebrate. Well that is what Nooworks is all about, celebrating all types of bodies. This makes me so happy, because it can help so many out there who feel their body is not good enough!
Nooworks is a woman-owned and run business with limited-edition fashions in all different cuts and styles designed to celebrate all body types. They make clothes up to size 5XL and show lots of different bodies wearing them.
The brand also ensures their products are inclusive by working with designers and artists who are part of the groups they market toward to design their patterns. These include queer and trans-owned Ash and Chess, who designed Nooworks' Pride month pattern, Better Days.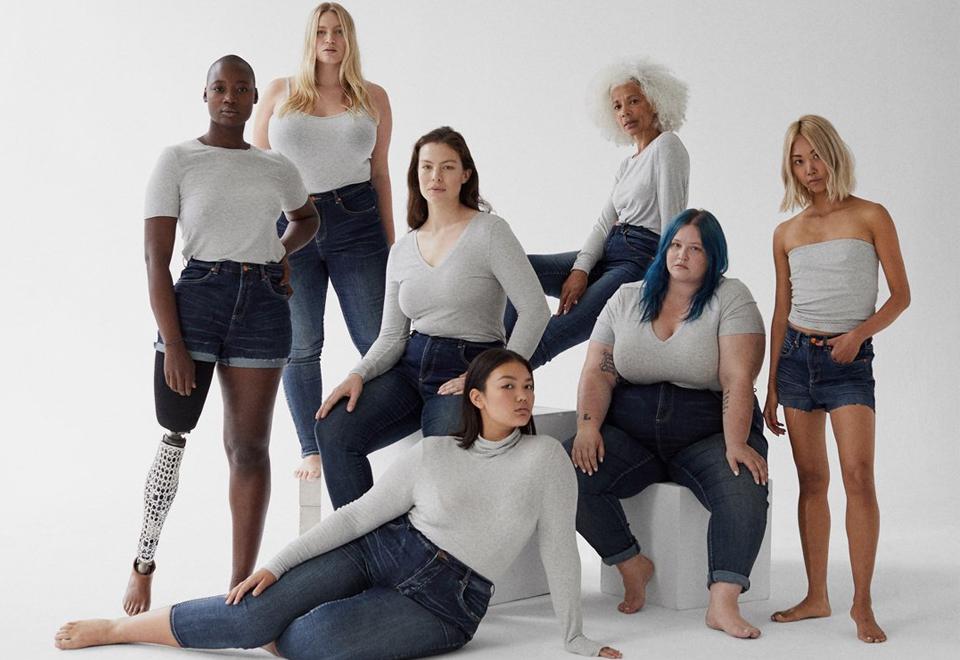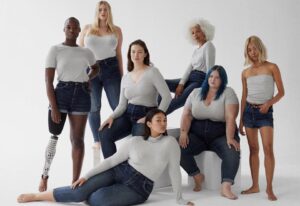 Isn't it awesome when everyone is welcome. It is so boring having only small range or sizes, models and more. Showing people that sizes should be equal and that all sizes are accepted is so beautiful. Also from business aspect way more customers which is always better! Universal Standard is great example of company empowering everyone and accepting all sizes!
Universal Standard offers exclusive clothing and materials with inclusive sizing, advocating for size equality and diversity by selling sizes 00 through 40. They uplift the voices of diverse communities, giving them a say in their clothing and showing that fashion shouldn't be for one single body type. They're also reinventing how sizing works – unlike most brands, their "medium" size is an 18, which reflects a more accurate representation of what the average woman wears.
Most impressively, Universal Standard offers a program called Fit Liberty, which lets customers buy for their current size. If that size changes, they will ship customers the same garment in their new size. The goal is to reduce body anxiety so that people don't have to worry about body changes. Universal Standard's priority is helping people enjoy their clothing.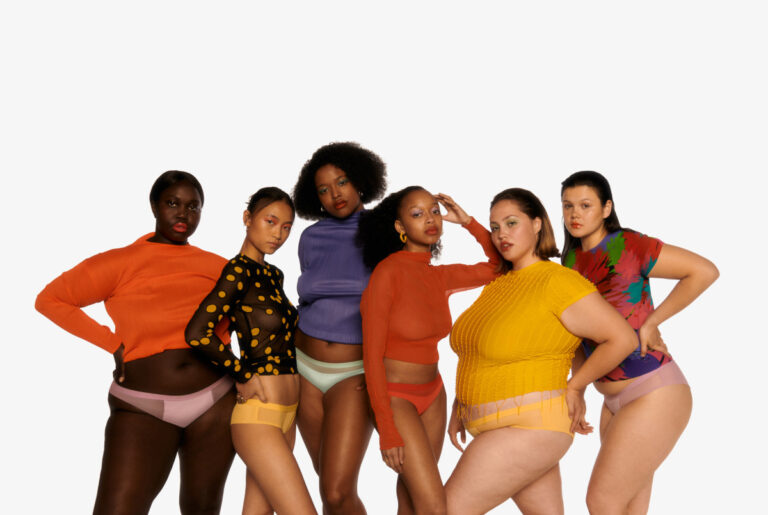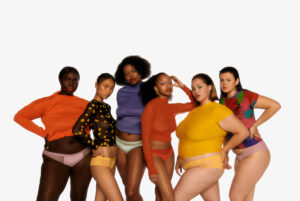 Isn't it great when company shows people how beautiful they are through their clothes. When company empowers all sizes and make you feel special because that is what parade goes! Their clothes are not only cute, but they have big meaning which can be powerful for anyone!
Parade goes beyond the idea that size inclusivity is a unique or admirable quality for a brand. Instead, it's an expectation. This sustainable brand shows people that there are lots of ways to be beautiful. As they say, "sexiness isn't one-dimensional."
Parade involves plus-sized people in their product development to ensure that their underwear fits bodies of all different shapes and sizes without pinching or digging in. They also donate 1% of their profits to Planned Parenthood to help more people care for their bodies and access inclusive sex education.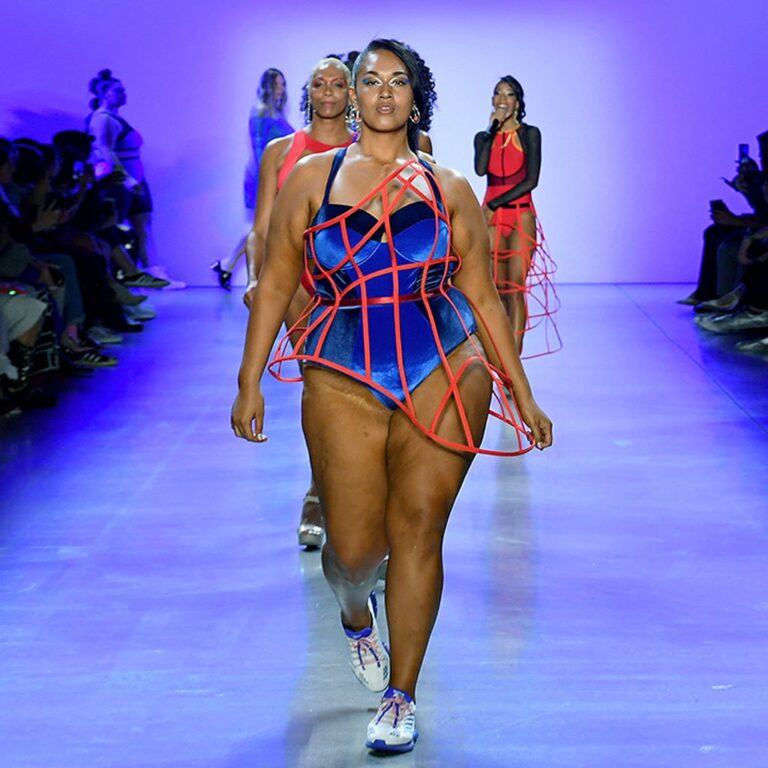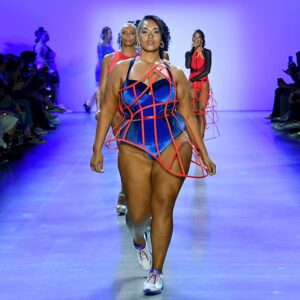 Chromat treats clothing like architecture and builds toward size-inclusive, sustainable swimwear for people of many sizes, genders and abilities, making a point to include them in their marketing and on the runway.
They feature transgender models, models wearing prosthetics, and other people with bodies that don't get as much time in the spotlight as they should. Ultimately, they show that everyone deserves a place in fashion.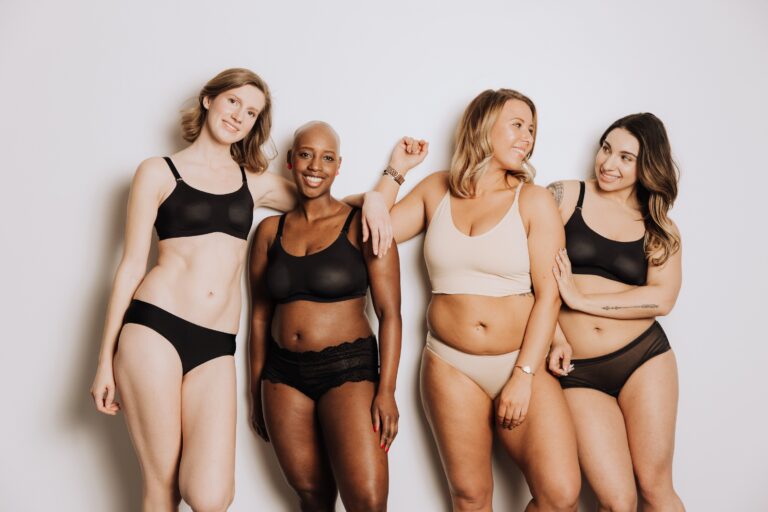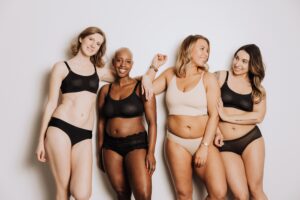 Knix is a woman-founded business that focuses on functionality over frills. They also understand that sometimes body positivity starts with body neutrality. So the company works to help people love their bodies and work toward that point if they're not there yet.
Knix uses inclusive language on their site, which is as much about body positivity as it is about making clothes with inclusive sizing. For example, they don't market their period underwear toward women but toward "people with periods." They also created the Life After Birth project, partnering with Black Women's Health Imperative to form NOURISH. NOURISH is a program that trains postpartum doulas to provide their services to Black birthing families, reducing maternal mortality.
All of these companies are unique in their own way. They have their own story, but have the same mission to make people feel good about themselves and their bodies. Clothes can be meaningless if the message if weak, but can also be very meaningful if the message is strong. It motivates me to know that I am wearing something with that strong of a message. That while wearing it I am empowering too. Without having to do much, while wearing it I am empowering others and myself too! These type of clothes will stay in our minds forever, while meaningless will be gone when the clothes are gone!
This is why I call these companies "Clothing companies to boost your confidence" because they really do that! And they are much more powerful than what we think!! Hope you enjoyed me showing these amazing companies!
Read our latest articles:
Follow us on social media: