10 Wardrobe Essentials That'll Always Be in Style
[xyz-ihs snippet="Ad-sense"]
If I were to write a memoir today looking back at my 27 years of life, it would be called, I'm Getting Too Old for This, with each phase of my life split into sections by the fashion trendsthat I deemed to be "wardrobe essentials" at the time. Part one would be titled  A Showstopping Limited Too Popcorn Shirt. Then part two would be  A Sleeve of 19 Multicolored Livestrong Bracelets. And after that part three would be  Cold-Shoulder Tops and Unapologetic Skinny Jeans. And finally part four (present-day) would be  A Trusty Black Blazer.
At the ripe age of 27, let me tell you: I'm freakin' tired. There's a time and a place for chasing trends, but when you build a wardrobe around them. Without a doubt It can make things crowded and unnecessarily expensive. This year, I'm revamping and minimizing my closet to highlight all of my classic wardrobe essentials that'll never go out of style. The end goal? Creating a capsule wardrobe that'll make mixing and matching pieces an effortlessly chic breeze. If you're looking to streamline your closet, look no further—these 10 pieces will always be in style.
[xyz-ihs snippet="Ad-sense"]
White Sneakers
[xyz-ihs snippet="Ad-sense"]
We can't talk about a wardrobe that'll always be in style without mentioning having a solid pair of white sneakers in your lineup. Pair them with jeans or trousers to pull together a look, with athlesiure for a quick trip to Trader Joe's, or with a floral dress in the summertime to nail a casual vibe. These SeaVees sneakers are classic, cool, comfy, and unbelievably versatile and we're adding them to our carts immediately.
Trench Coat
[xyz-ihs snippet="Ad-sense"]
Whoever said that diamonds are a girl's best friend must have never had a statement trench coat in their arsenal. Wear it with a white tee, jeans, and white sneaks for an elevated casual look, over a matching set with a baseball cap for the ultimate cool-girl vibe, or to accompany your favorite workday fit. Let the compliments roll in.
Gold Hoops
[xyz-ihs snippet="Ad-sense"]
I have a theory that just about any outfit can be elevated with some clean, gold hoops. A little black dress moment for girls' night out? Gold hoops. Matching sweatshirt/joggers/sneakers fit? Gold hoops. A casual jeans-and-a-white-tee getup? Gold hoops. If you're looking for an easier-than-ever way to elevate any outfit, gold jewelry is always the move.
Black Blazer
[xyz-ihs snippet="Ad-sense"]
I'm definitely in my "Trusty Black Blazer" phase of life and will find any and every excuse to pull it out. Blazers are functional, versatile, and can be worn across seasons for so many different occasions, including (but not limited to) a work-to-happy-hour moment, a fancy date night, and to upgrade an otherwise casual look.
Structured Leather Handbag
[xyz-ihs snippet="Ad-sense"]
Repeat after me, ladies: a structured leather handbag. If there's one opportunity for fashion to meet function and make your life 100 times easier. It's a trusty handbag that, if you choose wisely, can be your partner in crime for years to come. This Cuyana bag is easy on the eyes, is of great quality, and offers a neutral color to bring a little bit of warmth to any getup.
White Button-Down Shirt
[xyz-ihs snippet="Ad-sense"]
When I think of the words versatile and classy, one of the first thoughts that comes to mind is a stylish white button-down—not necessarily because it makes a statement on its own but mostly because it can help you master layering with so many different outfit combos. Wear it with jeans and sneaks, tucked into a pair of trousers, or as a bathing suit coverup, and boom.Instant classic.
Wool Coat
[xyz-ihs snippet="Ad-sense"]
For fall and winter, wool coats are an absolute must-have. Besides the fact that they'll keep you warm in subzero temperatures (Midwestern winters will be the death of me), they serve as the perfect cold-weather coats for those more elevated occasions when your casual parka just doesn't cut it.
Vintage Denim
[xyz-ihs snippet="Ad-sense"]
Also having a vintage pair of denim jeans in your wardrobe that you actually wear is a major must-have. While jean trends (low-rise, boot cut, and even skinny) come and go, you can always trust that opting for something vintage that fits your frame will be a good choice.
Leather Mules
[xyz-ihs snippet="Ad-sense"]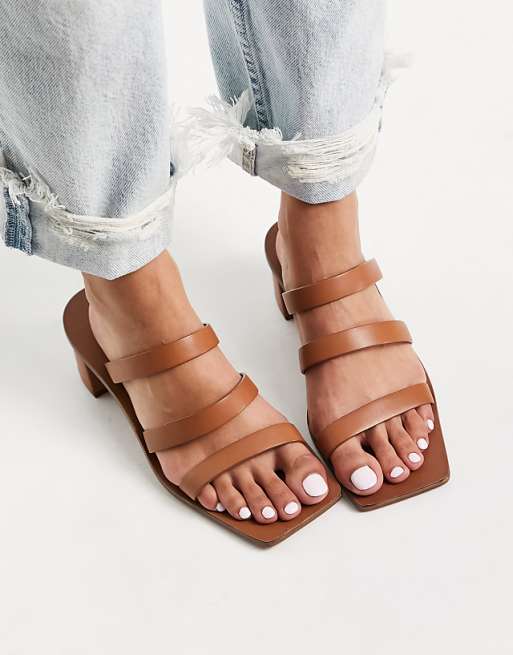 We love a granny-chic moment, and having a classic pair of leather mules can help make any work or brunch fit timeless. For instance having a closed-toe shoe with a sleek silhouette will get you from point A to point B with style, comfort, and practicality. We love to see it.
Black Cocktail Dress
[xyz-ihs snippet="Ad-sense"]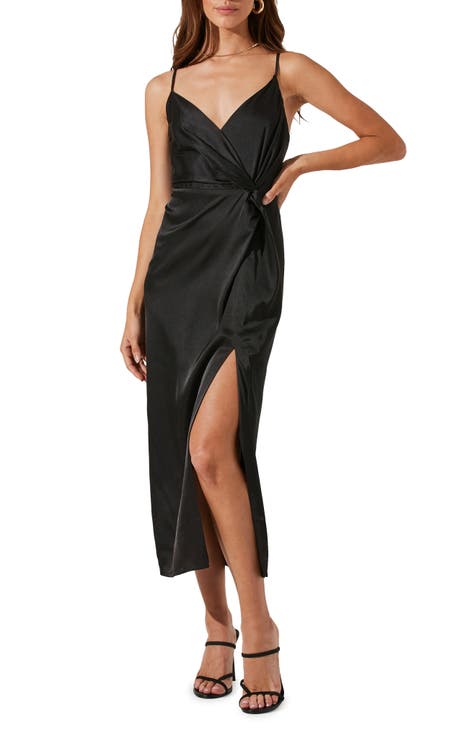 And last but not least: the little black dress that'll turn heads. The LBD has stood the test of time and is always a great go-to for all of those times you want to look effortlessly fancy. It's sophisticated, simple, easy to style, and timeless.
Follow us on social media: