7 Ways How Diet Culture is Toxic
[xyz-ihs snippet="Ad-sense"]
Diet Culture really is toxic, just the fact that it makes people feel shitty about their bodies says a lot for me. Making people be scared of what they are eating and not being able to enjoy amazing food is not okay. Food is very important and main thing that makes you body keep going, how is this bad for your body? Please explain to me.
I mean when you think about it,
it is smart to sell stuff. Like for example fitness program, they make you eat just little bit and you lose weight and see results so you continue buying from them, but see then when you stop you see how useless it is. You go back to your old habits and then the weight goes back and plus you probably have damaged your beautiful body by having these habits but of course you can't see that.
[xyz-ihs snippet="Ad-sense"]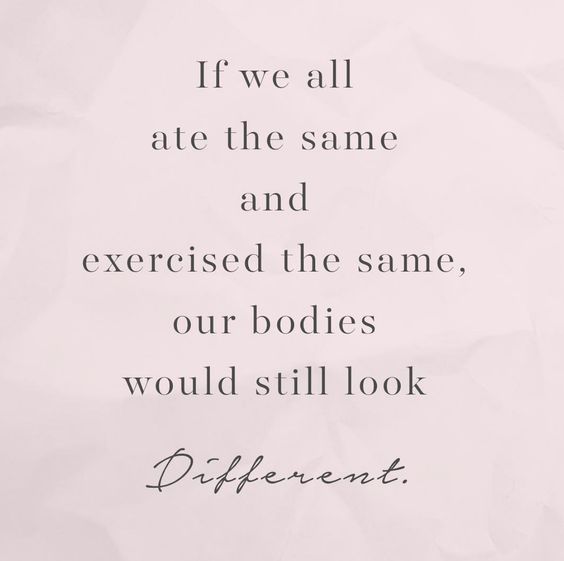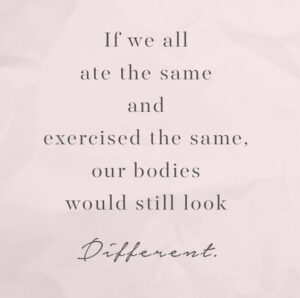 And I feel like no one actually enjoys
or likes these diets and I feel that is a good sign that these diets are just not good for anyone. A good person who is not just after your money will first never make you feel insecure about your body, and will actually sit down and make a good plan of food and workouts that you actually enjoy and this way you will form a habits that will stay your habits.
The results this way might
not come as fast, but they will come and will stay for long and they will be healthy. But sometimes it is hard to see the truth, the toxic diet culture can really trick you so today I will be showing you ways it is toxic in hopes that you will see it too and stop believing in them and buying from them!!
[xyz-ihs snippet="Ad-sense"]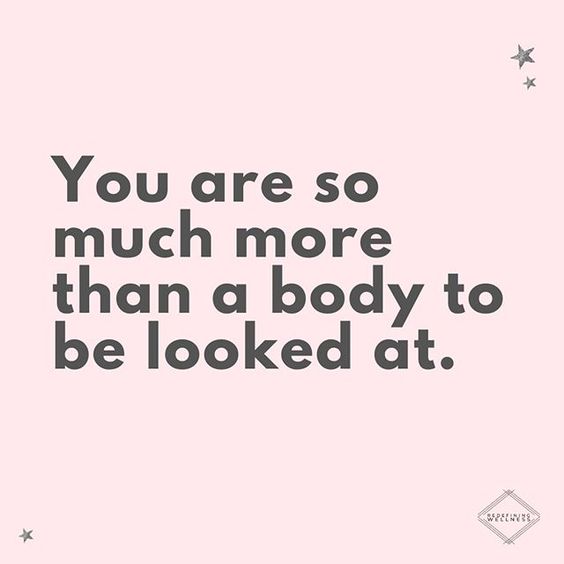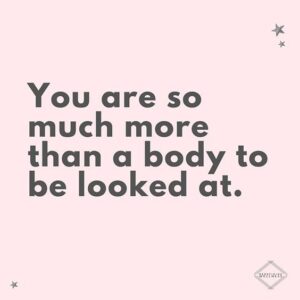 -Diet culture is toxic because it promotes discrimination:
Even though diet culture teaches you that everyone can be skinny, and that fat people are just lazy this is far from the truth, some people have type of body that are chubby, no matter if they exercise or not, and also some people love their beautiful chubby bodies and wouldn't change them.
[xyz-ihs snippet="Ad-sense"]
Even though everyone
has right to look how they want to look, because of the diet cultures there is so much discrimination towards different types of bodies especially the chubby bodies and this can really be toxic. Imagine a young child who is simply chubby has to keep hearing how ugly and disgusting they are even though it is not and it is not really something they can do something about it. They create really toxic environment and can cause many to be harmful towards themselves.
Reminder: Even though diet culture is saying you are ugly you need to lose weight, there is nothing wrong with you, the way you are is so beautiful. Your chubby body is beautiful!
[xyz-ihs snippet="Ad-sense"]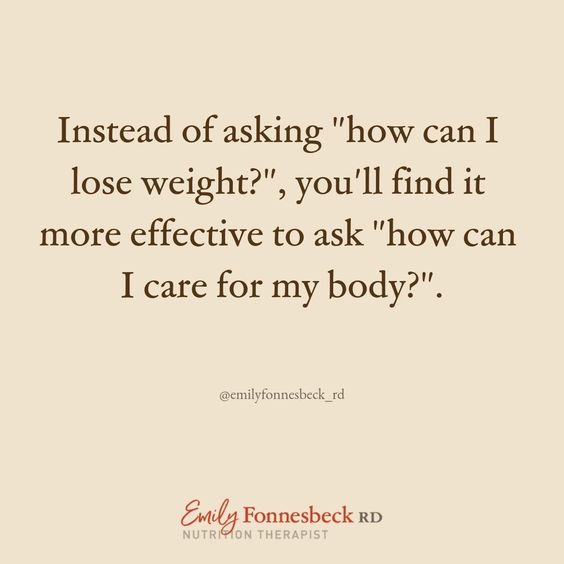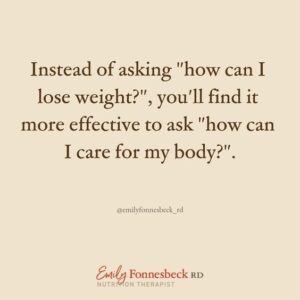 -Diet culture is toxic because it is designed to take your money:
As I said before diet culture is smart they make you insecure so they can money from your insecurities. It is smart and evil at the same time. They give you all these promises how you will lose weight in short time, and you do lose weight by harming yourself and your health.
And you see the results
and then you keep buying and buying, so they make so much money by harming your health it is not okay. The goal is to be healthy, while staying in shape and n0t barley be able to eat or eat food you don't enjoy. Remember you got to create habits that you will enjoy, and these programs just make you hate healthy lifestyle!
Reminder: Only because it sounds good it doesn't mean it is actually good!
[xyz-ihs snippet="Ad-sense"]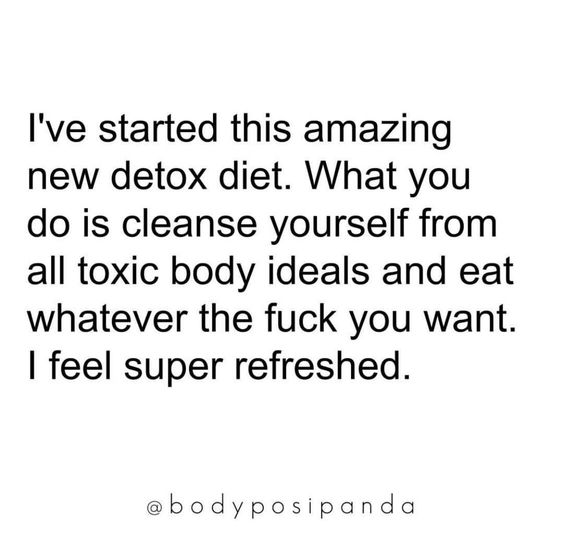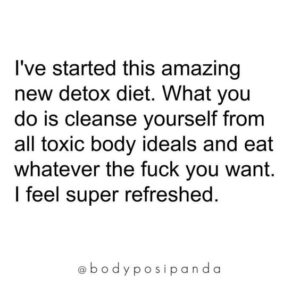 -It's a setup for failure:
Diets don't work and is has been proven over and over again they don't work. First when we think about our bodies are so different so only based on that it doesn't work. How is everyone suppose to lose weight when we all have different weight. Either you keep seeing results and then it stops, or you just can't see any results and keep being annoyed by yourself for not getting any results. This can be really toxic for anyone. We humans are not used to failure so this can be really toxic for us.
Reminder: You know your body the best, listen to it and do what your body tells you to!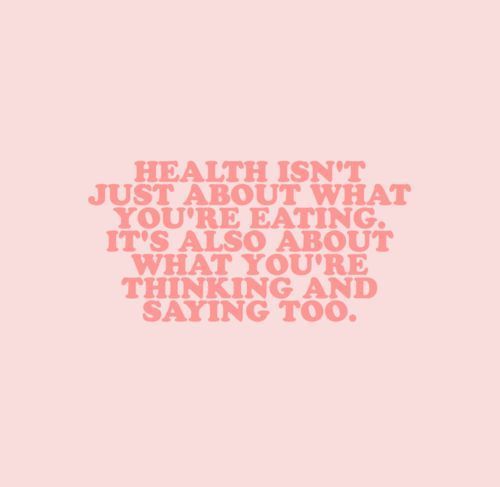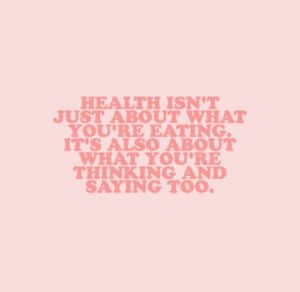 -It normalises eating disorder:
When you have toxic diet culture saying you need to be skinny to be beautiful and saying how eating makes you fat of course you will stop eating and develop eating disorder. I am not saying that diet culture is entirely causing eating disorder, but I think it is part of the problem.
[xyz-ihs snippet="Ad-sense"]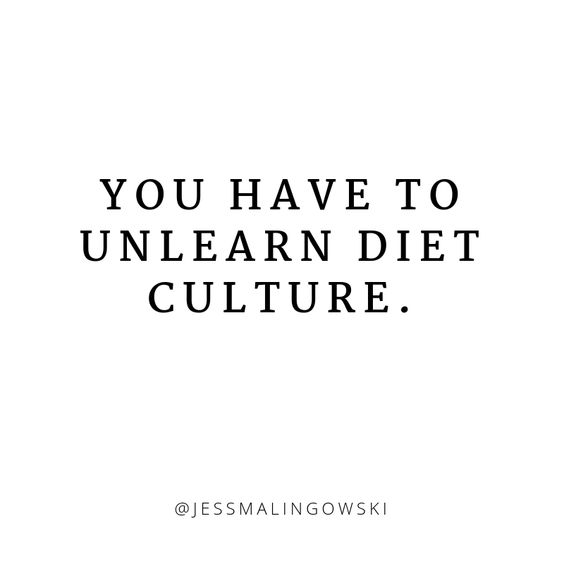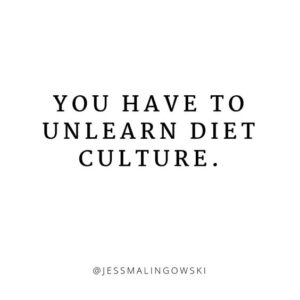 Even without it,
it would be people with it but diet culture makes it okay and normal. People with eating disorder don't see any problem with it because of toxic diet culture. Sometimes people do struggle with eating disorder and then the toxic diet culture just pushes it even more. It is toxic environment to think it is acceptable to treat your body like this!
Reminder: food is your friend not your enemy!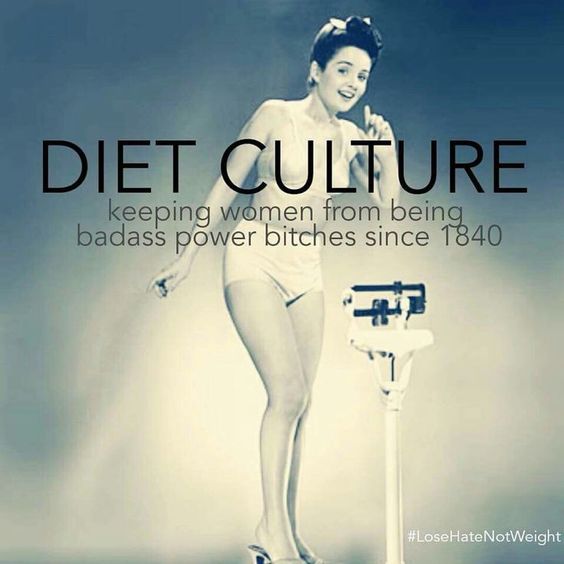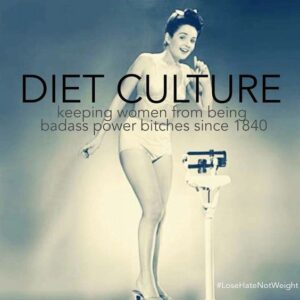 -It is self-perpetuating:
When we buy phone from a store and it doesn't work, we blame the provider. But when we diet and we gain back the weight because diets don't work we blame ourselves. People who diet do everything the diet tells them to do, and yet we blame ourselves. Blaming ourselves just makes us feel bad about ourselves. It can cause us to have low self image which is not good for anyone. You would think diet will improve your self image, but it doesn't! It is really toxic and doesn't do you any good!!!
[xyz-ihs snippet="Ad-sense"]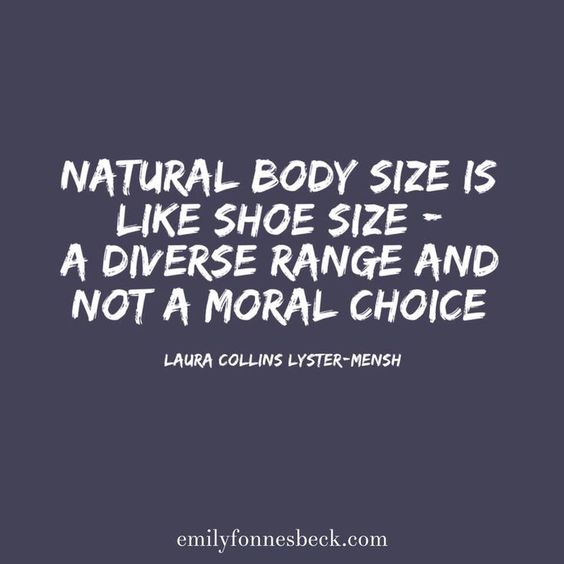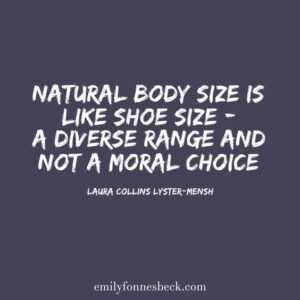 -Diet culture promotes seeing your worth only based on how your body looks:
Diet culture always talks about how you need to be skinny and how your worth is based on how you look. First this is so far from the truth. You are enough regardless of how you look and how your body looks like, if you are kind and an amazing person you are enough, we all are enough. But diet culture keeps pushing this stupid narrative. There are so many who do believe it and have trouble with self-worth because of it.
[xyz-ihs snippet="Ad-sense"]
They might not have problem
with loving themselves, but diet culture made them this way. When I now think about it so many insecurities were created by diet culture it is so crazy that we can still support it. You might love yourself, but as humans when you just keep hearing your body type is ugly, and that is why you are not worthy of course you will start to believe it even though deep down you don't feel this way. This is very toxic because it makes you not love your body!
Reminder: you are more than enough no matter how you look!!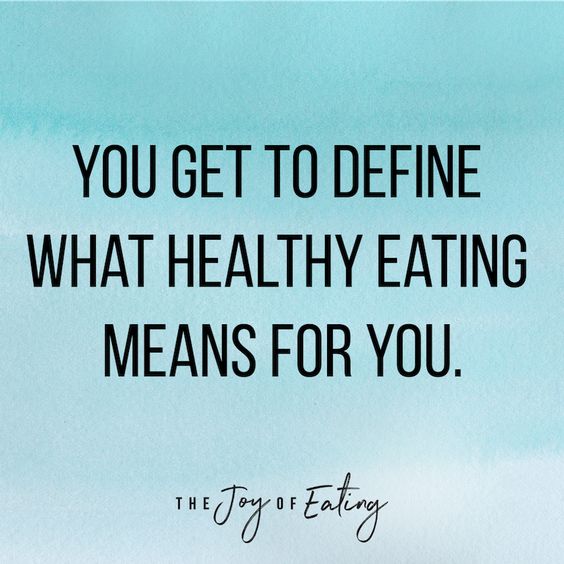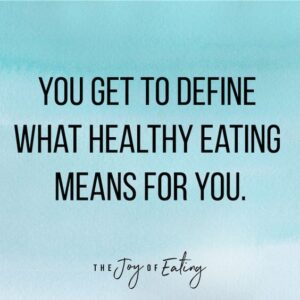 -It promotes privilage for skinny people:
By making this narrative that only skinny people are beautiful. That everyone should make sure they are skinny the diet culture turned our entire society into favouritism among skinny people. When it comes to looking for job they will rather chose skinny person. This way the company has good image, because as diet culture suggests only skinny people are accepted so even when it comes to job search we have developed this belief.
When it comes to plan ticket
when someone is overweight you can just guess. They have to pay more or pay for extra ticket and the airline companies can easily make seats that will suit any body type, but why don't they do it? Well it probably won't look too good and of course everyone wants to look good. So if we all agree to stop agreeing with this stupid diet culture everyone would feel much better.
Reminder: only because they say you don't fit in doesn't mean that you are not ENOUGH you are more than enough!
[xyz-ihs snippet="Ad-sense"]
Diet culture is only harming the society,
it doesn't have any positive aspect. Diet culture makes people question their worth, it gives us false perception about food. They make us hate food instead of loving it, because we really should love food it keeps us going. It gives some people unfair privilege and this way promotes discrimination.
[xyz-ihs snippet="Ad-sense"]
As if we don't have enough
discrimination in the world, we should see how to stop it not promote it. But they will never stop until we stop listening to them. They only have power over us if we let them have power over us. If we don't listen and see our worth, they can't manipulate us anymore. By knowing bad things about this diet culture and how toxic it is. Next time you will rethink listening to their bullshit.
I know you are beautiful and enough, let's us make this world a beautiful place, where everyone feels special!
Take this quiz to find out
[su_button url="https://www.nakedlydressed.com/quiz-how-is-your-relationship-with-food/" target="self" style="default" background="#2D89EF" color="#FFFFFF" size="3″ wide="no" center="no" radius="auto" icon="" icon_color="#FFFFFF" text_shadow="none" desc="" download="" onclick="" rel="" title="" id="" class=""]Click here for quiz[/su_button]
Read our latest articles: