Clothing items to wear to boost your confidence
[xyz-ihs snippet="Ad-sense"]
Confidence is something so many
struggle and it really is hard to know where to begin. I do think that everyone should boost their confidence by themselves. You shouldn't be using something else to boost confidence, because if you do so your confidence will always be depended on it. For example if you boost confidence by having hot boyfriend, if he breaks up with you, your confidence is gone. You shouldn't be building your confidence with expensive clothing as well, because you will only feel confident because of this expensive clothing, and it won't truly come from you.
So you for sure should work on building
it yourself, but it takes time and little help won't hurt you am I right. For example I am someone who has always been confident in myself, but wearing certain clothing item can make me even more confident and I feel this can help even people who are not confident. The more often you wear this clothes, the more often you will feel confident and therefore eventually it will turn into always feeling this, because you will be tricking your mind. Being confident is all in your mind, so in order to be more confident you need to wear and do more things that make you feel this way. So here are view clothing items that make me feel confident and I am sure will do the same for you, but of course we are different so it might not.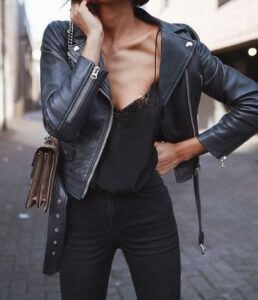 Leather jacket:
[xyz-ihs snippet="Ad-sense"]
I am so obsessed with leather jacket. It gives me very much badass vibe. It gives me the feeling that I can take over the world and no one can do anything about it. I try to wear leather jacket as much as possible, that is why I sometimes tend to wear leather jacket in freezing winter. I just can't describe how amazing I feel wearing so I sometimes will go through the pain of being cold just for that. If I have first date with you or even just a date, I am probably wearing leather jacket, at least I won't be wearing much makeup because I feel badass just by wearing leather jacket. Pro tips for my ladies if you wear leather jacket in winter for a date, he will probably end up giving you his jacket and that is of course a plus.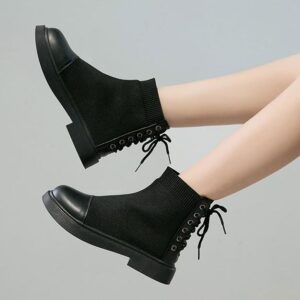 Ankle boots:
I don't what is it, but I feel it doesn't matter what I wear, it will look good with ankle boots. They are very classy peace and they can also be edgy at the same time if they are leather of course. I always feel good wearing ankle boots I really don't know why, I guess but they look good with anything.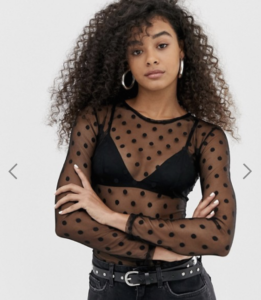 Metallic skinny jeans:
Not only do this jeans make your legs look so amazing, but it gives powerful woman vibes. When I see these jeans I think about woman who runs her own empire, so when I wear these jeans I feel the same. I feel so powerful and confident no one can bring me down. I only own these kind of jeans and I have like 100 of these and love them so much. Also another plus they are so comfortable. You can style them in so many different ways.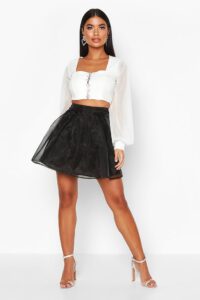 Skater skirt:
Because skater skirt is wide, it can fly at any time so it already give you confidence enough. It is such a classy peace to wear and you can style this skirt in so many ways. I love wearing skater skirt with a flannel it gives me very much a girly vibe, or if I feel to be more elegant I style it with a blazer. This skirt really makes me feel special and I feel so good wearing it.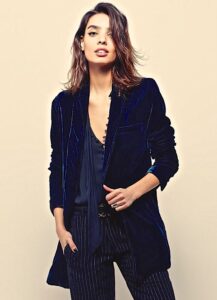 Velvet Blazer:
Velvet Blazer is very unique item to own, but totally a must. Because it is velvet it make any outfit look elegant. Wearing it gives me very much girl boss vibes and just such a great feeling. Like look at me I am on my way to my big ass office because I am killing at being a boss. Great way to wear this blazer is with very simply dress or with pair of elegant trousers.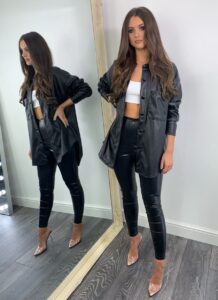 Leather shirt:
I recently bought leather
shirt and let me tell you it does wonders for me. If I am not feeling my outfit I just add this shirt to my outfit and I am feeling much better and even better if I add my red lipstick. It is edgy and classy at the same time. It gives me badass girl vibe and every time I wear it I feel I can take over the world.
So here we go, what do you think? Do you feel the same way about this clothing items as I do? Do you have more confidence wearing them?
[xyz-ihs snippet="Ad-sense"]
I am sharing this to inspire
you and give you some ideas, but of course something that makes me feel good, doesn't mean it will do the same for you. You got to be aware what item makes you feel good and that one you should be wearing. It is about finding you own items, but with this I hope you inspire you and motivate you. What you wear can really influence how you feel so try being aware of it.
While we are talking about confidence, I made I quiz so you guys can test how confident you are. Building up confidence is a long journey, but it is also important to know where we stand, so we can know what areas to improve.
When you are done with the quiz, make sure to comment your results.
[sc name="button" ]
Reminder: Be badass!
Read our latest articles:
Follow us on social media:
x.o Nakedlydressed
[xyz-ihs snippet="Ad-sense"]