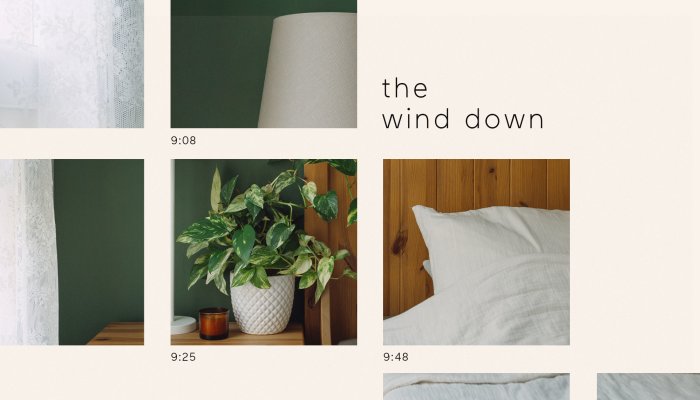 7 a.m.: I do my prayer and meditation in mattress (as a result of my mattress is so comfy!)
7:30 a.m.: I get away from bed to do my morning routine for the children: assist them change, brush their enamel, put my daughter's hair up in a ponytail, and get their breakfast and snacks for college prepared.
8:30 a.m.: I get pleasure from my matcha or hojicha tea latte. If the climate is good, I'm going outdoors for a 10-15 min stroll across the neighborhood. I additionally journal for 5-10 minutes.
9 a.m.: Work time! Three days per week, my tele-sleep integrative medication follow is open and I'm seeing sufferers in Hawaii and California with a break for lunch. If it's a non-clinic day, I'm writing blogs about sleep, being interviewed about ladies's sleep well being matters, making academic movies for social media, and brainstorming matters that ladies wish to hear about. I simply bought a treadmill desk so I can get extra motion in my day even when at work.
7:30 p.m: Bedtime routine for the children includes a shower, dental hygiene, pajamas, books, and a child's story from the Calm app.
9 p.m.: Ideally the children are of their mattress. One to 2 occasions per week, I am going to use this time to jot down clinic notes, ship affected person messages, or learn sleep research reviews. The opposite days, I learn or hearken to a podcast till I really feel sleepy. I admittedly additionally scroll social media previous to bedtime however I'm engaged on not making this a behavior. 
9:30 p.m.: Relying on how busy the day was, I can go to sleep fairly quick. If I've one thing on my thoughts corresponding to a chat or an upcoming trip, my thoughts takes longer to cool down. If that is so, I follow some respiratory workouts. The 4-7-8 breath by Andrew Weil is my go-to. I'm additionally educated in hypnotherapy so I information myself by a self-hypnosis follow to calm my anxious thoughts and chill out into sleep.
10 p.m.: I'm asleep until my daughter involves my room due to a nightmare or my son wakes up crying for me.