5 Cocktails you need to try
Girls also like indulging in a tasty and attractive drink; cocktails are not just for men. You've come to the correct place if you're seeking for a delicious cocktail that is also feminine. Here are some of the best cocktails for women that you should try:
Cocktails have become a beloved part of the social culture, with their unique flavors and presentation, and a great way to unwind after a long day or celebrate a special occasion. However, with the sheer number of cocktail recipes out there, it can be overwhelming for beginners to decide where to start. In this blog post, we'll be sharing some of the most popular cocktails that everyone should try.
Cosmopolitan:
The ingredients for the famous Cosmopolitan include vodka, triple sec, cranberry juice, and lime juice. Any occasion would be appropriate for this sweet and tangy beverage. It has a lime twist on top, and because it's pink, it's ideal for a girls' night out.
French Martini:
Made with vodka, Chambord, and pineapple juice, this cocktail is a creative take on the classic martini. It's a delightful beverage that is tasty and refreshing on a hot day. It usually has a raspberry on top, and its attractive purple hue makes it stick out.
Bellini: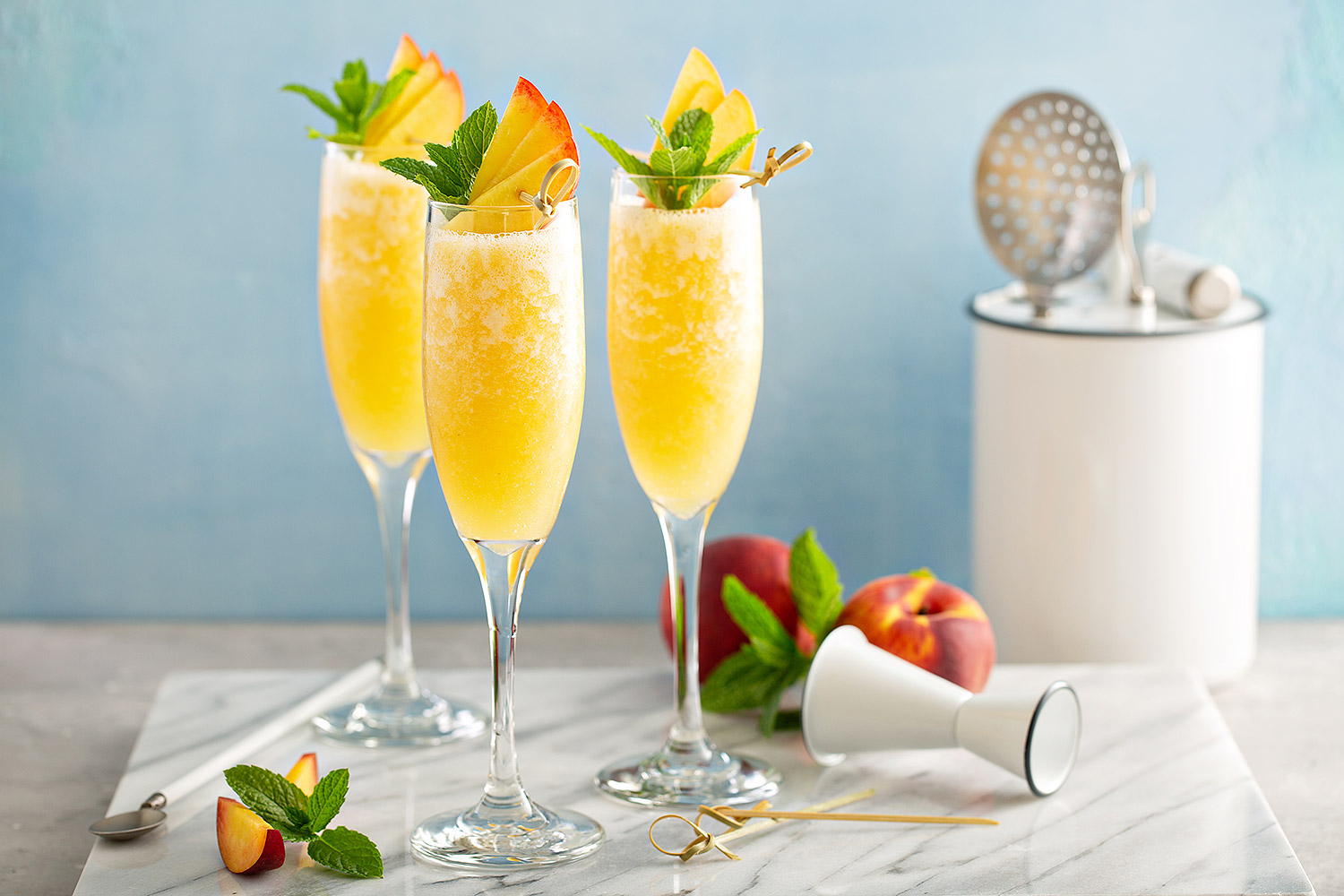 Peach puree and Prosecco are used to make this traditional beverage. It is a sparkling beverage that is delightful to sip on during brunch or other special occasions. It frequently has a peach slice on top, and the light pink color adds a touch of romance.
Strawberry Daiquiri:
Fresh strawberries, lime juice, sugar, and rum combine to make the delectable Strawberry Daiquiri, a wonderful take on the traditional daiquiri. It's a fruity, sweet beverage that's ideal for a summer day. Its strawberry garnish and charming, playful pink tint make it appealing.
Peach Fizz:
Peach Schnapps, lemon-lime soda, and a dash of grenadine are combined to create the Peach Fizz beverage. It's a refreshing beverage that is sweet and bubbly, ideal for a summer day. Its orange color adds a bright and playful touch, and it is garnished with a piece of peach.
No matter the cocktail you select, always remember to drink sensibly and only seldom. Cheers!
Follow us on social media: